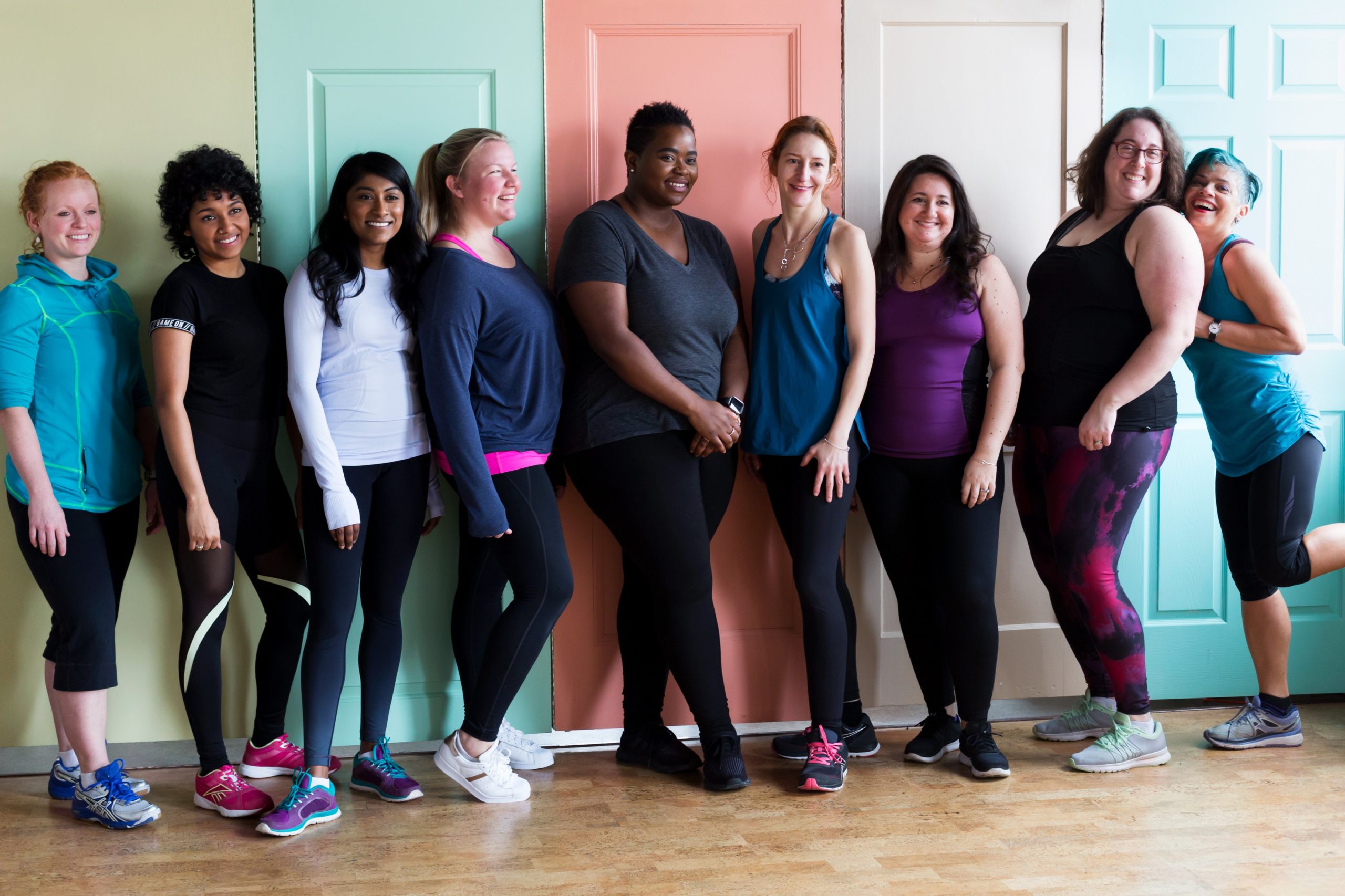 To understand what clothes suit you best, you need to know your body type. What suits your friend doesn't mean it will suit you. Different women have different body types. To know your body type you need to know about your body shape and physiques.
There are two ways you can know your body shape:
1. With the help of measuring tape:
– Take help from a friend, with the use of measuring tape, measure, and note down your measurements.
– Measure your shoulder. Place one end of measuring tape on the top of your arm and without slipping out tape stretch tape to the other shoulder blade.
– Measure your bust. Wear a well-fitted bra and measure around the chest. Make sure you measure around the fullest part of the chest.
– Measure your waist. Your waist is above the bellybutton. Your waist may or may not be the narrowest part of your torso.
– Measure your hip. Measure the widest part of the hip and it should stretch around the top of the hip.
2. Without using measuring tape:
– Ask your friend to click full-frontal, on your phone, with the camera held straight. Hold your arm just out from your body to see body shape properly.
– Draw a vertical line that covers your shoulder and hip.
– Bend on one side and put a hand where your body bends. Draw a horizontal line across your waist.
The next step is to identify basic body type with information from above. There are 5 types of body shape, which are:
1. Hourglass:
When bust measurements are similar to hip measurements with a defined narrow waist, this body shape is called hourglass body shape. Celebrities with an hourglass-shaped body are Marilyn Monroe, Sofia Vergara, Kate Winslet, Katherine Heigl, etc.
2. Pear:
When hip measurements are more than bust and shoulders, this body shape is called pear body shape. This body type has leaner bust and shoulder and heavy bottom. Celebrities with Pear-shaped bodies are Beyoncé, Jennifer Lopez, Rihanna, Kim Kardashian west, etc.
3. Inverted Triangle:
When shoulders are wider and the bust is bigger with narrow hips, this body shape is called an Inverted Triangle. It is the opposite of the pear-shaped body. Celebrities with an inverted triangle shaped body are Angelina Jolie, Demi Moore, Naomi Campbell, Cindy Crawford, etc.
4. Rectangle:
When shoulders, bust, and hips have approx. same measurements, this is called a rectangular body type. Celebrities with rectangular bodies are Sheryl Crow, Cameron Diaz, Bella Hadid, Natalie Portman, etc.
5. Apple:
When bust is heavier than hip and has full midsection, this is called apple body shape. It is a variation of an inverted triangle. Celebrities with apple-shaped bodies are Amy Schumer, Adele, Liz Hurley, Catherine Zeta-Jones, etc.
Physique classification:
Physique classification is about where and how muscle and fat fall in a body. There are 3 types of body physique.
1. Ectomorph:
When you have a fast metabolism and it's hard for you to gain weight or build muscle, you fall under this category. Ectomorphs are lean or skinny.
2. Endomorph:
When you have a slow metabolism and it's hard to lose weight or to get defined muscle, you fall under this category. Endomorphs have a high amount of body fat.
3. Mesomorph:
When you have a good metabolism and responsive muscle cells, you fall under this category. Mesomorphs have an athletic body.
A combination of your body shape and physique gives you your body type. This blog is to help you figure out what type of clothing works for you. Always remember, whatever size, body type or body shape are you, you are beautiful.
You might also like
September 10, 2020

August 31, 2020

August 24, 2020